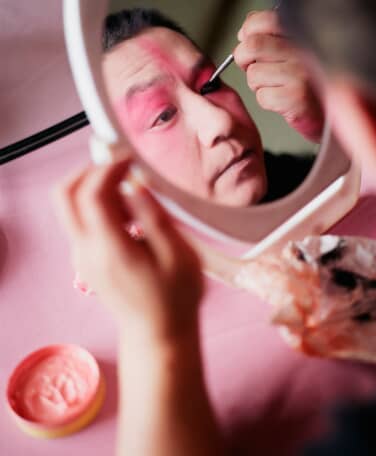 Today on my usual journey to work, nothing seemed unusual to me, apart from, on the other side of the tube, I saw a man applying make-up.
Now I consider myself to be pretty open-minded, but I did have to look not just once, but three times, as I was, to be honest, a little shocked to see this normal guy putting on his under eye concealer, very casually, without any hesitation.
It made me think, I must be pretty naive to think that it's only women who wear make-up. I know that people on TV, in film, theatre and on the camera have to wear make up, as they need to dull the reflections from the lights and so on. But it didn't really occur to me that men wore make up?
I think in today's world, people do what they feel to make them feel more confident. And I see no problem with this. In fact, I say they should advertise these products more freely, and then it may encourage more men to use the products actively – anything to give people more confidence!